'I've got to have flowers.' A simple statement with a lot of weight, especially coming from Claude Monet, one of modernism's key forefathers. He was a French painter and the founder of impressionism, and he was known for adding flowers in all of his works. At the very least, even without flowers, Claude Monet had to have nature in his paintings. 
Well, we couldn't agree more with Monet. When it comes to art prints, floral patterns and nature prints are a must-have. Especially if they are abstract. Abstract art brings more to the table. It is a complex enigma of imagination and reality. 
It tends to evoke the warmest and most heartfelt emotion. As such, floral patterns or abstract nature prints are some of the most popular motifs in interior design. But how can you incorporate floral patterns and abstract nature prints into your home? Here are 5 tips that are easy to follow:
1. Match Similar Tones
It's the easiest trick in the Interior Design Book of Wisdom: Whatever space you're designing, if you're looking for the easiest way to have a stunning room, match similar tones. More so, if your home already has few accent colours. In that case, find a floral pattern that carries the same tones.
Say for example you've got a cream and burgundy themed living room. First of all, great choice! Cream has a softening effect on bold burgundy. As such, with the Bali Blooms Floral art print, you could have a stunning living room thanks to the consistency of the colour scheme.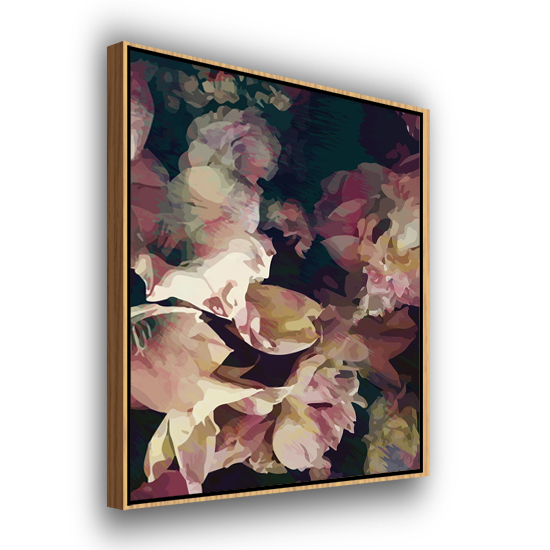 2.  Choose an Accent Wall
Abstract nature prints and floral patterns can be overwhelming. You don't want to steal the beauty of your upholstery and finishes by decorating all your walls with busy art. It will be too distracting, giving the eye too many things to look at in one go. As such, single out a specific wall and decorate the wall with your impeccable art.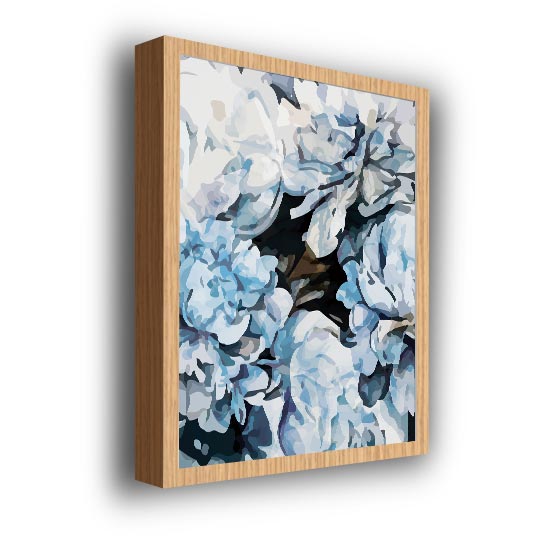 This prevents the room from looking too busy and avoids weighing down all other items in your living space. Imagine two of these stunning Blue Ivy abstract floral art prints alongside two other Indigo Feels 1 on one wall. Their black and blue colour scheme palette would rhyme, yet each of them gets their fair share of a viewer's attention. In the end, you have a beguiling accent wall.
3. The Subtle Statement
The world of interior design and architecture is leaning towards minimalism in the 21st century. As such, we can relate if going all-out with nature and floral patterns isn't your cup of tea. But having a contemporary living room, dining room or even bedroom does not mean that your home has to look plain and unadorned.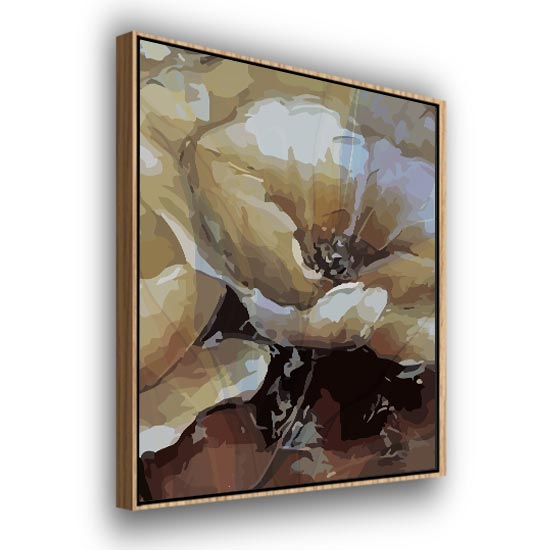 Consider going for a large-sized single motif as the centrepiece and watch your room come to life!  Amid your minimalist solids and neutrals, throw in the Browning Blossom which will complement the room without being too bold. However, if you're looking to make your floral print feel like a statement, the Delicate Contrast would be a perfect choice!
4. Make Your Own Rules
Beauty lies in the eyes of the beholder. We can't emphasize this more! In the end, it's your room, your home, office, so get comfortable. You do not have to have a clean-cut interior for it to be beautiful. Abstract art in itself is meant to reveal how complex and different we all are.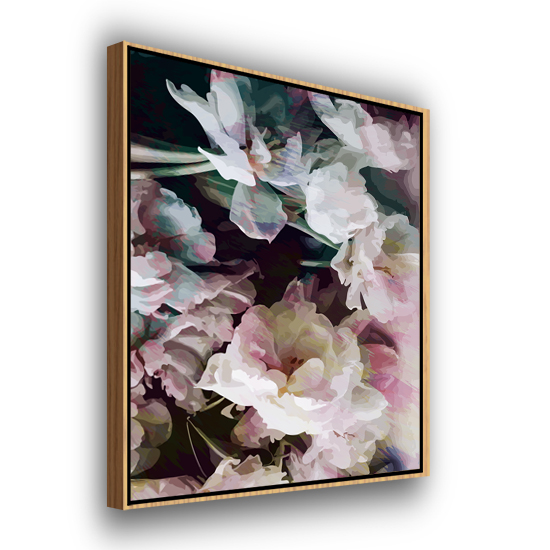 That said, whatever your personal style is, abstract art will make a statement. Whichever colour you choose, whichever pattern, you do not have to coordinate all your art and decor. That said, you could go bold by placing these floral patterns, the raggedly beautiful Forest blooms and the delicate Bursting Bouquet alongside one another. You'd be shocked how beautiful your own style would come out. Be you, Be Bold!
Modern Prints — Lovers of Aesthetically Pleasing, Unique Wall Art.
Abstract floral patterns and nature art prints incorporate chaotic patterns to offer a fresh and unique perspective. At Modern Print, we go the extra mile to give you bold patterns and colours to create a striking statement. Furthermore, we use the most up-to-date technology and tools to print and manufacture all of our art prints.
Reach out today and enjoy professionalism, quality, artistry and reliability of the highest order. From print on metal, acrylic & canvas, we've got all you need for a beautiful home and workplace. Let's talk and get you the perfect piece!