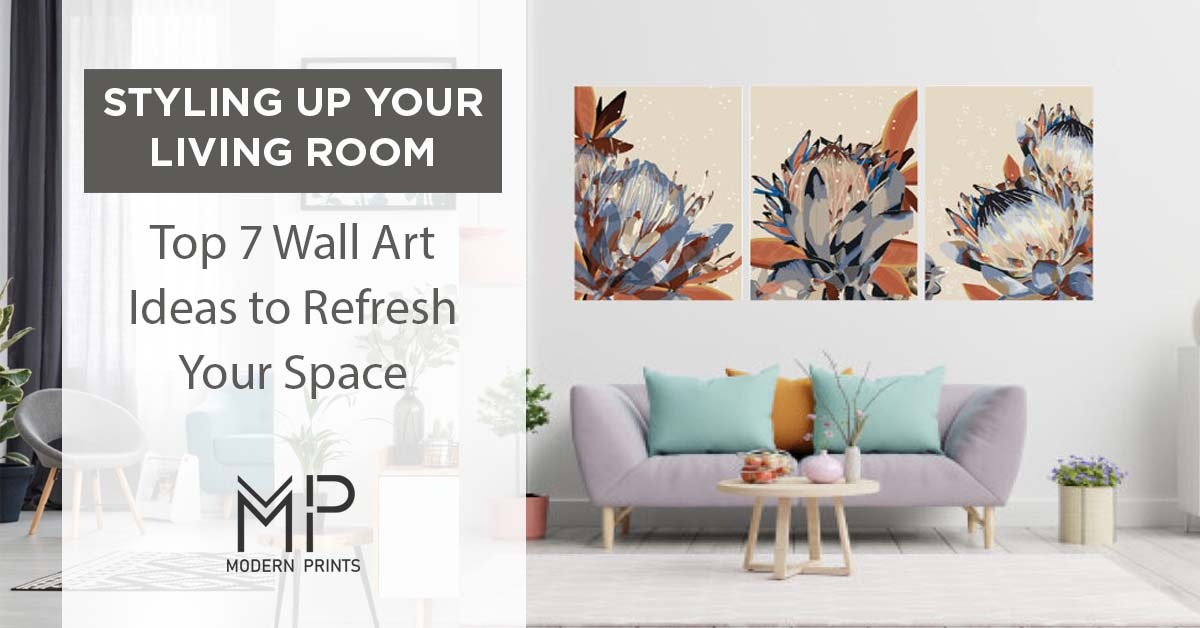 Feeling a bit bored with your living room style? Or are you itchy for a new challenge? Well, you could dive into living room wall renovation and enjoy the thrill that comes with it! How? Wall Art!
Your living room is your personal sanctuary; where you live, socialise, meditate and eat, so it is worth every dime and every ounce of effort. That said, here are the most exceptional wall art ideas for your precious living room:
1. Mix Minimalist Themes With Contemporary Art Designs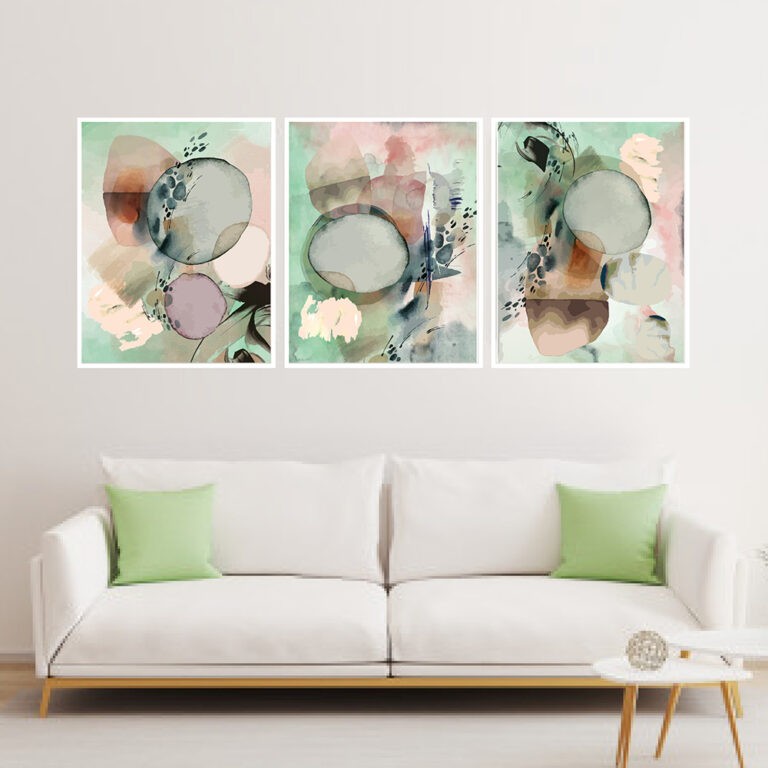 Aquaria – Art Print Set of 3 by Modern Prints
Contemporary or modern art refers to art that is produced within the late 20th to the early 21st century. Contemporary art breaks new grounds by producing fresh and innovative works using new techniques. Minimalism is also a fairly new concept, so when merged with contemporary art, it makes a room look updated and chic. Modern art also covers a variety of practices, and choosing a piece for your living room shouldn't be that hard. 
2. Introduce a Different Dimension With 3D Acrylic Art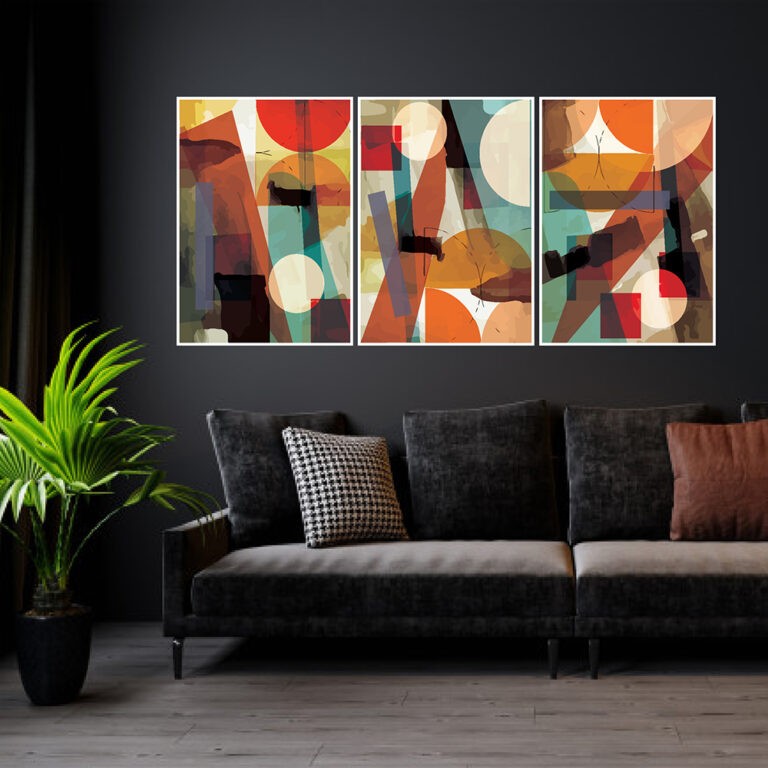 Earthly Geometric – Art Print Set of 3 by Modern Prints
Alternatively, you can look for an acrylic piece of art to make your living room look cosier. These kinds of imprints are usually extremely durable, and they face almost zero risks of breakage. The pieces of art come with eco-solvent UV curable ink that is printed directly on to the artwork.  To add ambience to your living room, even more, the artwork is printed with brilliant luminescence and vibrant colour depth.
Perhaps the best part turinabol about acrylic art is the blend of form. They give the best possible finish by bringing life, sometimes even in 3D.  With a 3D wall art, you bring a third dimension into the monotony of vertical walls. This would especially be perfect for long plain walls. 
3. Get Into Copper or Steel Artwork if You're on a Busy Schedule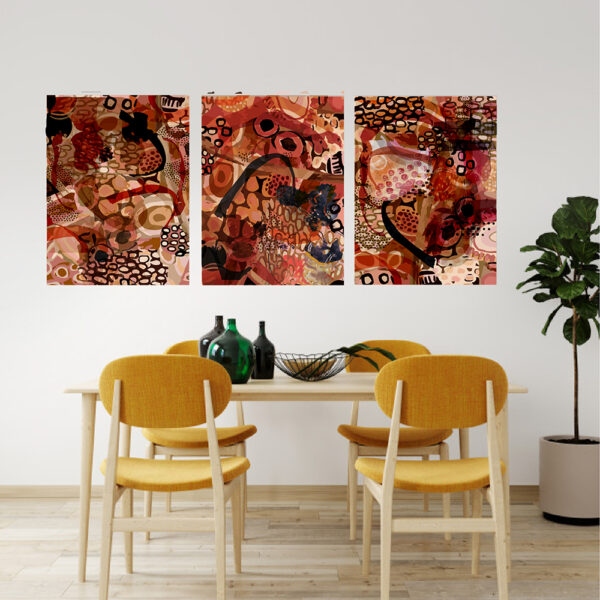 Cottlestone – Art Print Set of 3 by Modern Prints
Among other amazing wall art ideas for living rooms is the metal print piece of art. These kinds of art are very convenient for your living room and your busy lifestyle. This is because they are waterproof, which makes it very easy to clean them. In addition to their durability, they are also scratch-proof, which makes them remain elegant at all times. Understandably, copper or steel art prints are popular for their fade-proof features.
4. Give Your Home a Warm Feel Using Earthy Spot-On Dot Paintings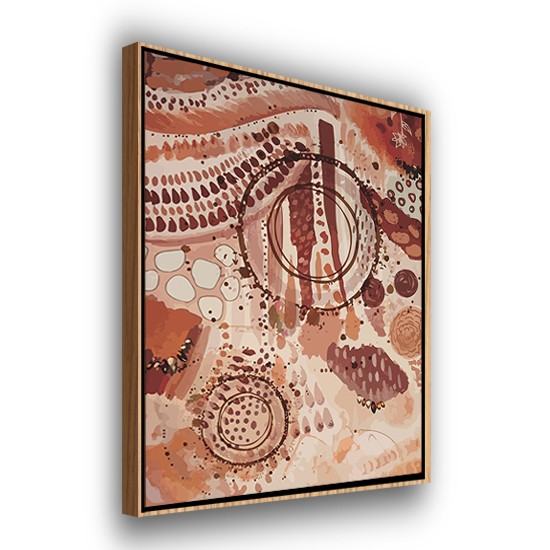 The Aboriginal art design is one of the oldest art traditions across the globe. Even though it used to appear on rocks and the ground, its prominence on canvas has skyrocketed in recent years. This kind of art uses symbols to tell a story using the famously known dot style. Interestingly, the colouring of this kind of art has evolved as well. In the past, the artwork only displayed earthly colours such as green and brown, but modern pieces feature fluorescent colours too.
5. Make It Pop by Choosing One Theme for All Walls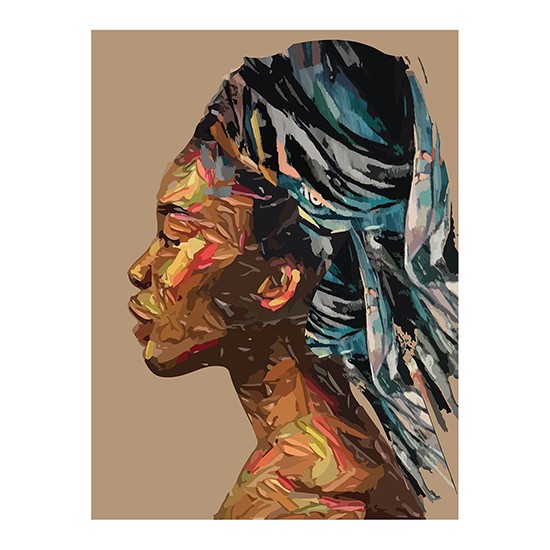 Uram Thrown 2 – Wall Art by Modern Prints
If you'd like to add character to your living room, the easiest trick is to choose a theme for your wall art. You could for example pick African art. With so much creativity and art passion coming from Africa, you will easily find pieces of art that make your living room pop. Moreover, African visual art is very expressive, and it uses abstract elements to focus on the human form. There is no better way of giving an old living room new life than hanging African art pieces on the wall.
6. Keep it Simple Using Paper Print Artwork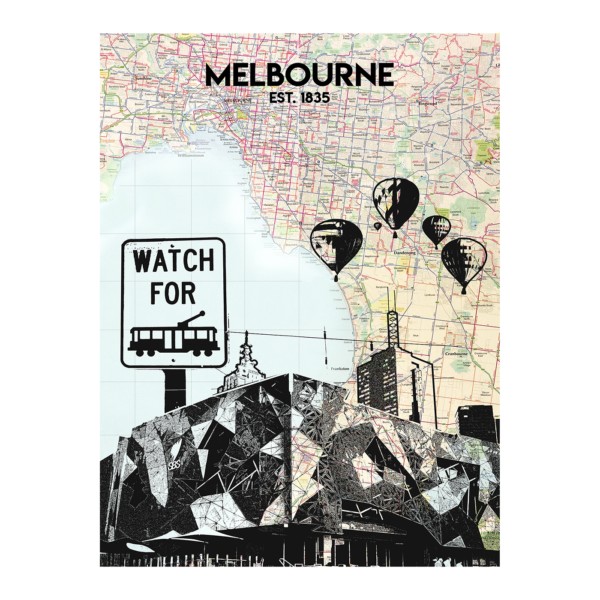 Celebration of Melbourne 2 – Wall Art by Modern Prints
If you are working with a tight budget, this is probably the best option for you. After all, you do not have to break the bank to make your living room look fancy and classy. Paper prints give a traditional look and simple feel to your space. Besides, more details are achievable for printed photographs done on paper. It is also possible to add frames that match the current décor, or you can choose to do a frameless piece altogether.
7. Supersize Your Art with Canvas Prints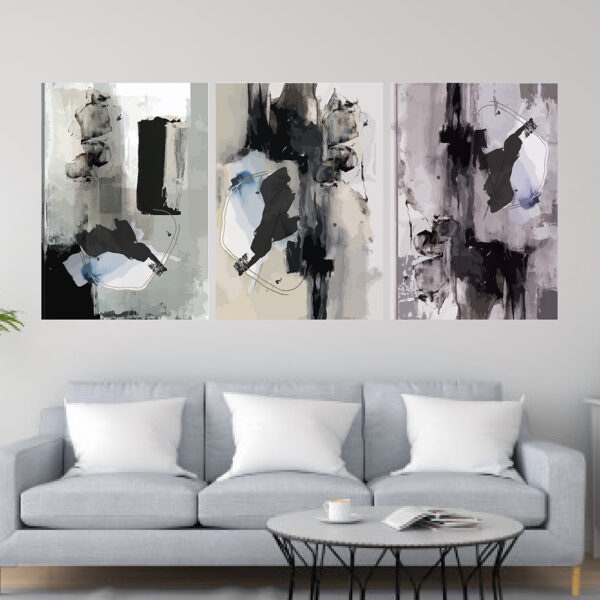 Shades of Grey – Art Print Set of 3 by Modern Prints
If your living room is large, you may need artwork that suits its size. The best wall art ideas for living rooms that are spacious include canvas prints. This is because canvas prints do not necessarily have borders. Virtually, canvas gives a painted effect on the printed image, which is quite interesting. Also read: Top 5 Tips for Designing A Large Wall Using Art Prints
Additionally, canvas prints can be split into multiple panels to supersize their visual effects. Another advantage of these art pieces is that they are lighter than framed paper prints hence more convenient during relocations. Most importantly, you will not have to worry about the humidity of your living room since they can be hung even in the bathroom.
Wind Up
Choosing the right piece of art for your living room sounds easy. However, you must be cautious about getting something that complements other items in the room in terms of design and style. That said, you can always book a free consultation with Modern Prints before embarking on that living room renovation journey!